Apple's iPhone 8 has launched in Lagos, Nigeria and is dubbed a new generation of iPhone due to its new, durable glass design with an embedded wireless charging system, that is described for living conditions in Nigeria.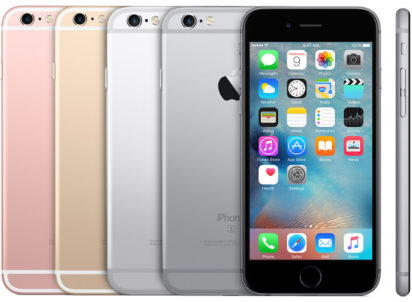 iPhones
Speaking on Apple's aim in designing the iPhone 8, Regional Head (West Africa) for Redington's Telco-Africa Business, Mr. Sivadoss Vijayakumar said the company is commited to  providing excellent support structure to its partners, and grow the community of loyal Apple customers in the country. Also the company's Product Specialist for Africa, Mr. Oloyede Odeyale who highlighted the advantages of the product, said the fashion consciousness of Nigerians makes the country an important for iPhone 8.
Features "The innovative Portrait Lighting feature on the larger model,  iPhone 8 Plus, makes it possible to take incredible studio-style portraits without complex lighting equipment, because you can control how light interacts with your subject's face.
It is powered by the new A11 Bionic chip, the smartest and most powerful chip ever in a smart phone. "With iOS 11, whether you are surfing the web, reading and writing email, the experience is even more amazing with hardware and software made for each other." Odeyale enthused.
Source: The Vanguard News