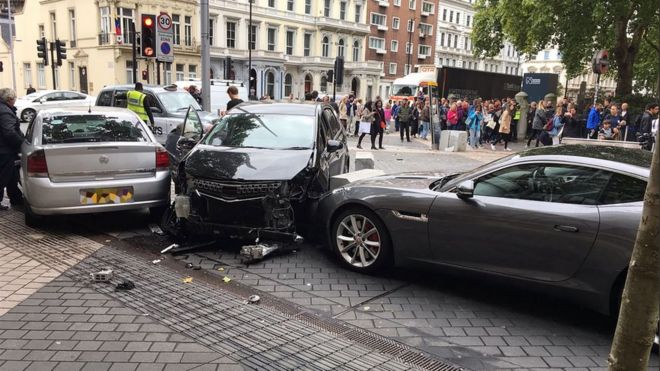 The crash happened on Exhibition Road, in London's South Kensington
Police are appealing for witnesses after 11 people were injured in a crash at London's Natural History Museum.
A black Toyota Prius hit people outside the museum, in South Kensington, at about 14:20 BST on Saturday, sparking initial fears it was a terror attack.
But police later said the incident was not "terrorist-related" and is being treated as a road traffic collision.
A man in his 40s was arrested on suspicion of dangerous driving and none of the injuries are life-threatening.
The Metropolitan Police said the man had been arrested at the scene and initially received hospital treatment.
He was later taken to a north London police station for questioning.
London Ambulance said the people it treated – including the suspected driver – had mostly sustained head and leg injuries. Nine were taken to hospital.
The Met said none of the injuries were believed to be life-threatening or life changing.
"The majority of those injured have now been discharged," the force said on Saturday night.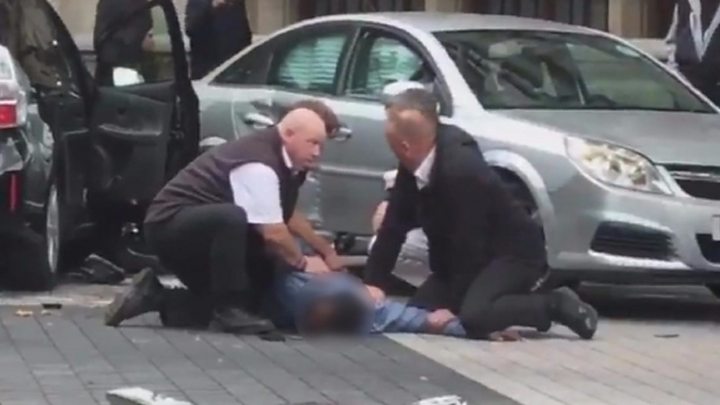 Saturday's incident – coming so soon after vehicles were used in terror attacks in Westminster, London Bridge and Finsbury Park – initially sparked panic at the museum, an area that is popular with families.
Armed police were deployed and video footage quickly emerged showing a man, believed to be the driver, being restrained on the ground.
However, the Met later said its inquiry was "entirely a road traffic investigation".
DC Darren Case from the force's roads and transport team, said he appreciated "the concern and alarm this incident caused".
Road closures
"Enquiries have established that this incident is not terrorist related and I'd like to thank those who came to assist the injured," he said.
He said temporary road closures had now been lifted.
The force said it had been called at 14:21 BST on Saturday to reports of a road traffic collision in Exhibition Road.
As well as the Natural History Museum, the area is also home to the Science Museum and the Victoria and Albert Museum (V&A).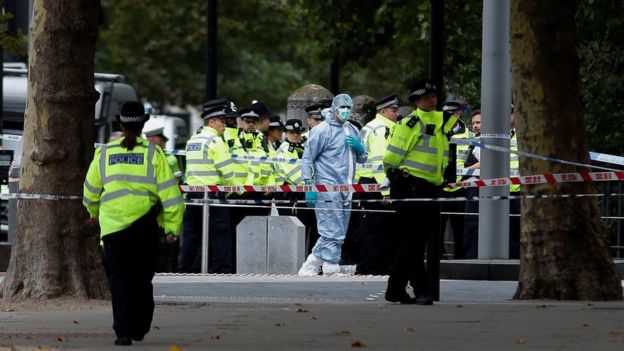 Prime Minister Theresa May tweeted her thanks to first responders and members of the public, adding: "My thoughts are with the injured."
London Mayor Sadiq Khan also tweeted his thanks and hopes for a "swift recovery" for those injured.
"For Londoners and visitors planning to visit our excellent museums and attractions in the area, please be assured they will be open as usual tomorrow."
The current terror threat in the UK is at "severe" – the second highest level – meaning an attack is highly likely.
Police say anyone with any information about the incident is asked to contact the Serious Collision Investigation Unit at Merton Traffic Garage on 020 8543 5157.
Source: The BBC