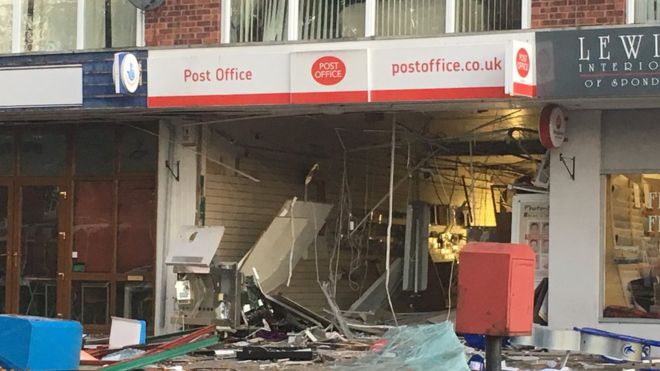 Raiders have blasted open the front of a post office in a bid to steal a cash machine.
Debris was strewn outside the Post Office in Chapel Street, Spondon, Derby, after the explosion at about 04:45 BST.
Residents were woken by a "terrifying", "loud, subsonic bang". Nobody was thought to have been injured.
Police said residents in a flat above had been evacuated. Officers were unsure what explosive had been used.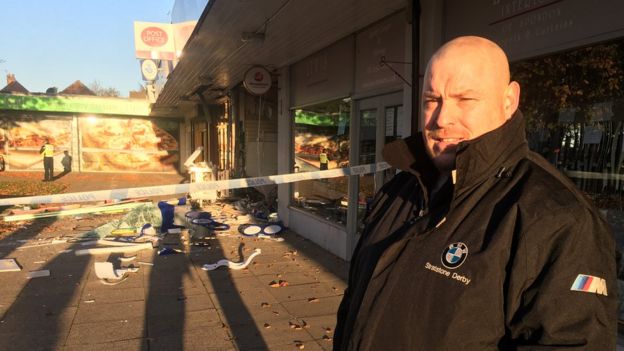 Kev Woolley lives above the Post Office and said he was woken by a "subsonic bang… like the loudest bang on firework night times 100".
He said the blast knocked over cabinets and units in his flat and he was waiting to find out when the building would be safe enough for him to return.
Rosie Flower wrote on Facebook: "It was terrifying to hear."
Tracy Yeomans said: "Me and my husband heard a huge bang just after 4:30 am thought it was a big firework."
A Post Office spokeswoman said the branch was temporarily closed and added staff will support police to find those responsible.
A police cordon remains in place.